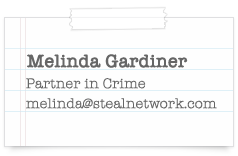 1. Hometown
Sandy, Utah
2. Do you have any kids/pets?
1.5 kids
3. What do you like most about working for Steal Network?
I like the fact that everyone is best buds with everyone. It feels like family here.
4. What do you like to do when you have free time?
I like to read, swim, run, and play outside with my little boy.